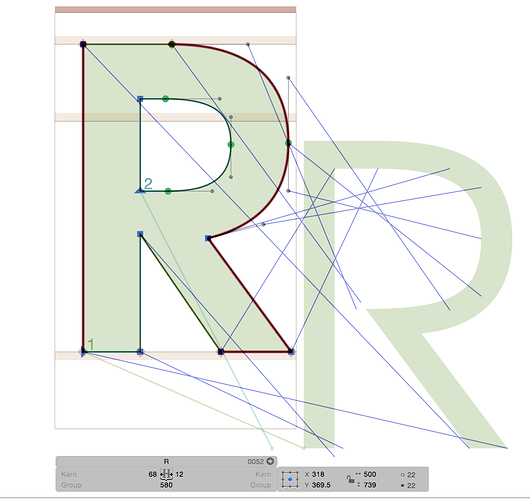 First time posting here so apologies if this has been covered already.
Just trying to get to grips with interpolation. I'm having issues with a bold R that is 2 components as it has a counter, and a Light R that only has the one component as the bridge doesn't join to create a counter.
I've tried decompose components but I'm not sure I follow how that functions, it seems to do nothing.
My number of points are the same but because of the differences in path structure they overlap a lot which I assume is the main reason I can't interpolate that letter.
Any advice?
Thanks.