Hello,
I need some help with exporting commaacentcomb and dotbelowcomb.
When I generate the fonts, the glyphs are moved to the left.
The characters are also positioned to the left to the left in the "Glyphs palette" in Indesign.
They run out of the text field and when I insert the same glyph next to it, they are over each other.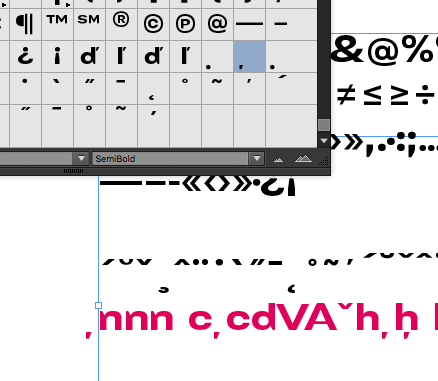 In Glyphs(app) it works normally.
Do you know where could be the problem?
Thanks,
Jan