Hi there,
I try to find a way to scripting a similar script than Mekkablue > Insert Special Layers, but with a duplication of the two masters.
For now the Mekkablue's Script adds 1 layer not valid with the new preset of special layers in glyphs3 and I can't control where the layer is placed:


What I would like to do: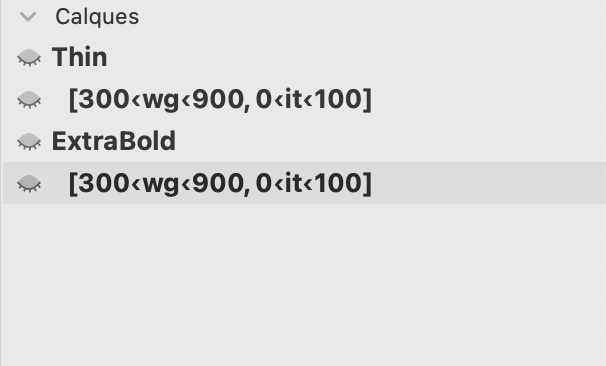 Why?
I have 2 upright Masters, Thin and ExtraBold
I want to combine there respective italics but with differents forms (nbr of nodes etc…) and be able to generate a variable-font
Thank you for your help!