Is it possible to get a more low-level function in addition to - (void)addExtremePoints;? So instead of checking against 0 and 90 degrees, one could search for an arbitrary angle and add points there.
- (void)addPointsAtAngle:(CGFloat)AngleInRadians;

Maybe Irrelevant Motivation
I'm hoping to automate a 3d effect à la https://glyphsapp.com/tutorials/creating-a-layered-color-font with a filter.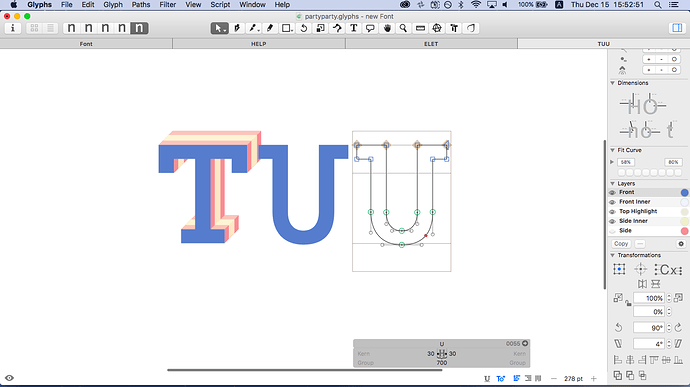 Curved path segments like the bottom right corner of the U above are the pain point here, since you need to have a node on that path segment where the tangent is (e.g.) 45 degrees. and then extrude that node at 45 degrees.
Ultimately this filter might have a dialog like: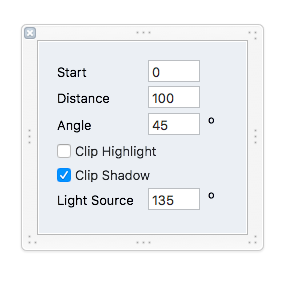 Feedback welcome on filter features.