When Glyphs3 starts I get this message: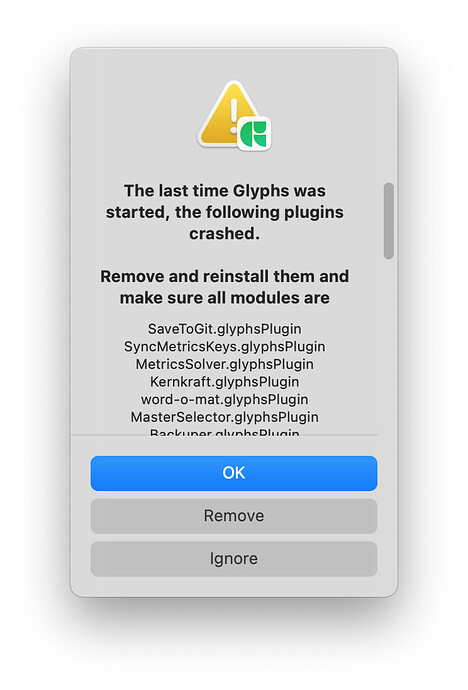 I reinstalled all modules but the problem persists, I am using glyphs python version: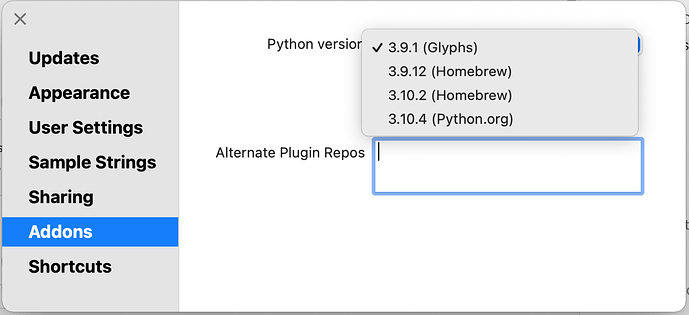 I had this problem before, but since the problem was accompanied by strange behavior in terminal, I thought that the problem was with my default PATH. I restored to clean Mac OS (Big Sur), and everything worked fine until I have installed the packages (Homebrew, …).
When I uninstall Homebrew or python 3.10, problem persists.
Glyphs version 3.0.5 (3122)