Hello together,
I created a font which is assembled from components. Some components have marks which are nescessary for mark attachment.
For all glyphs, the mark attachment is working as it should.
However for glyphs which are substituted by the CLIG feature, the mark attachment is only working in the exported variable fonts, but it is not working in the exported static fonts.
This behaviour is the same across all software where I tried the font: FontGoggles, Pages, Illustrator, Word, so I assume it has something to do with the export?
Example:
The glyph ល has a miniture អ attached to its botton (BLWF) = ល្អ
	sub coeng-khmer qa-khmer by qa-khmer.below;


Then, a ា is added and the ល and ា form a ligature to which the miniature អ should still be attached. (The original ា is replaced by a zerowidthspace)
		sub @Byanhjana' @ChoengBelow aaSign-khmer by @ByanhjanaLigAA;
		sub @ByanhjanaLigAA @ChoengBelow aaSign-khmer' by zerowidthspace;

This should look like this: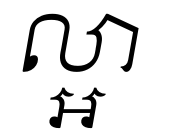 And this works correctly in the variable export.
However in the static font export it consistently looks like this: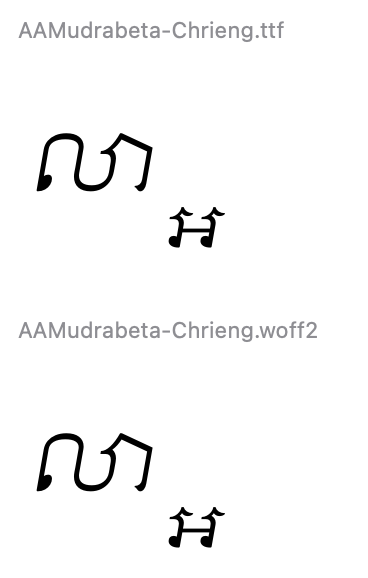 Still, the attachment works correctly after the first substitution for both static and variable font:



So has it something to do with the CLIG substituion?
Both, the ល and លា are assembled from the same components with the below anchor in the 3rd component: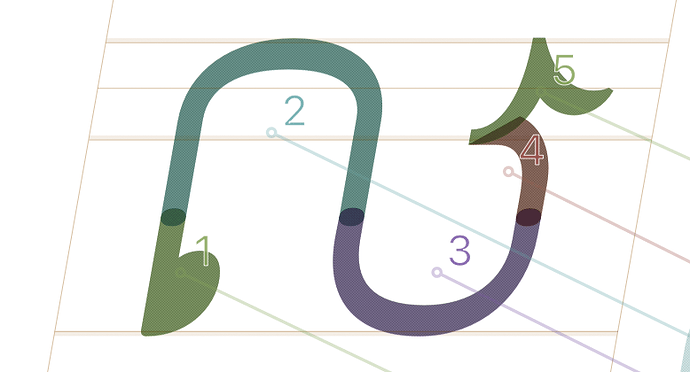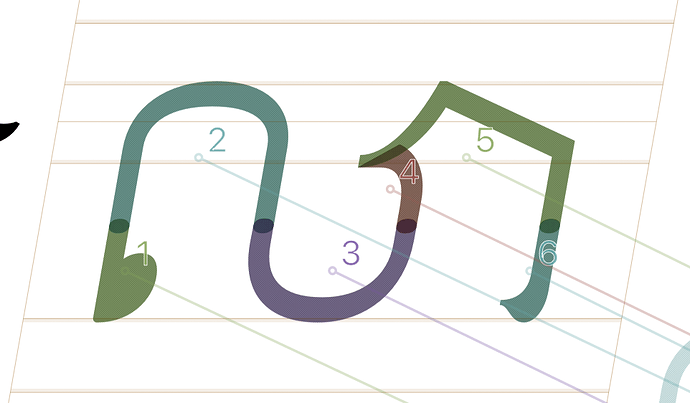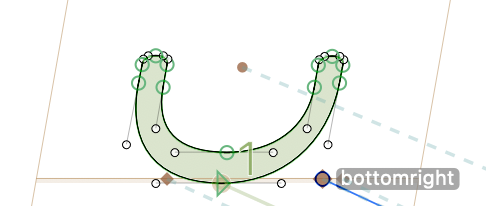 Again, it all works in the variable export, so I wonder where the error lies?
Any help would be appreciated!
Best regards,
Basti