Salam and Hi,
This bug shows in Safari in all my arabic fonts made with Glyphs, and shows in other arabic fonts even from professional foundries (even on fonts made with FontLab), when accents on the last letter of a word eats the space between that word and the next word… it is all over the place but some fonts got it solved somehow…
Why is it happening and what's the right way to solve it?
Another bug: I am substituting space by space.001 for a narrower space between arabic words (sub @arabic space' @arabic by space.001) and it is not working in safari but working in Chrome… any idea why?
Both bugs are showing in the screenshots in Safari but not showing in Chrome.
Safari: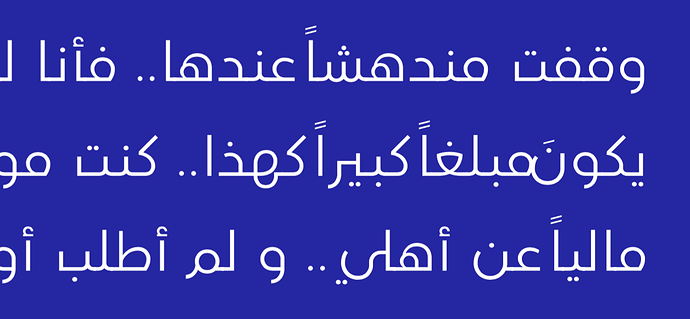 Chrome: