Hi,
I just tried generating the CCMP feature automatically and found somehow the lookups are quadruplicated: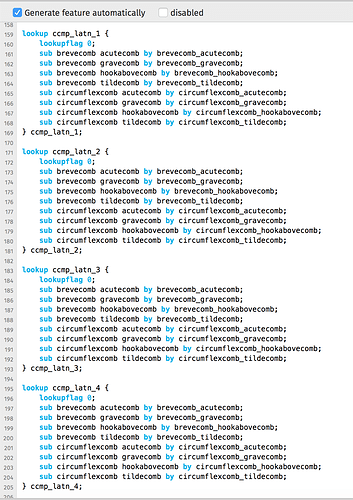 I was actually hoping it could automatically add rules to compose Latin accented characters but there's no sign of them, is that expected behaviour? For example R + ringbelowcomb + macroncomb, is there a way for Glyphs to write the rules automatically to compose that?
EDIT also to write
sub [i j]' @CombiningTopAccents by [dotlessi dotlessj];
I thought that might be automatic too?