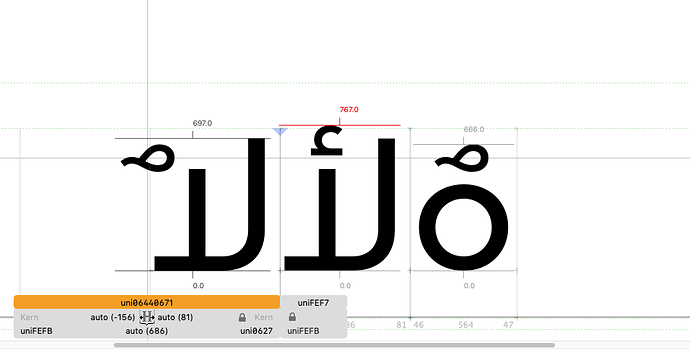 The automatic alignement for arabic ligatures is not working for this wasla.
I have two anchors adot_1 and adot_2 in the base and the anchor adot in the accent. This works for all other combinations but not for this wasla.
It is working on glyphs with only one top anchor, but not on ligatures.
Any ideas?