Hi there, I'm currently working on the trial version and really loving the app.
I'm working on a pattern font and was wondering if there's a way to automatic link glyphs between masters. Like in the screenshot below, all the "Thick"-masters are simply copies of the "Thin"-masters with the corresponding numbers. The only thing that changes between Thin and Thick is the stroke width of the glyph. Is there a way to automatically to link the base glyph, without copying all of them?
For example, linking Thin-0 with Thick-0 and Thin-90 with Thick-90.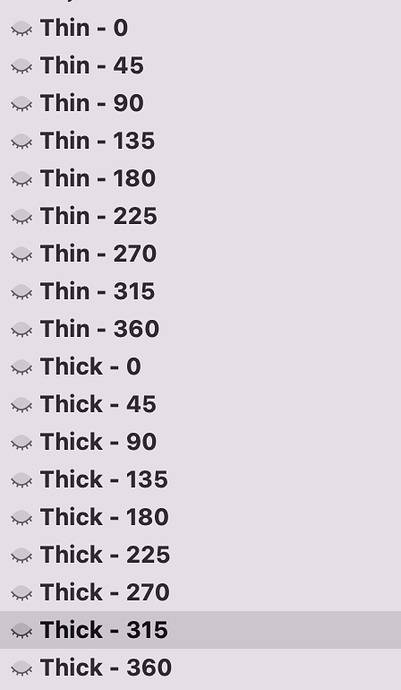 Thanks!