I have been doing some remapping of the values of the masters in my VF typeface. Then I changed the coordinates of my bracket- and brace layers to fit inside this new range.
For some reason Glyphs does not update the rlig feature used for these bracket- and brace layers. I have tried to update the OT-features and compile them, and that works fine. When I try generating the VF font, then I get this error: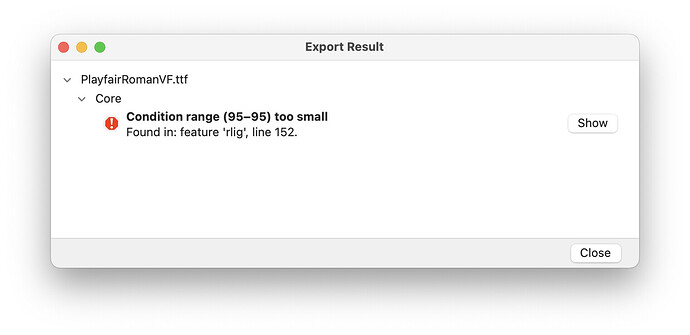 Another variation on this might be this message I get in the Italic after having done the same remapping in that file: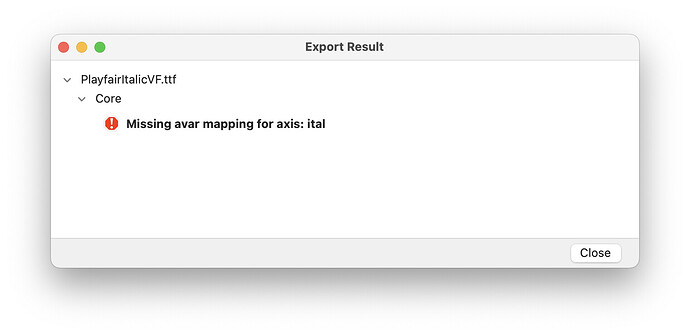 Addendum: The AVAR table issue solved itself after I opened the axis mappings custom parameter and closed it again.
Addendum Deux: Found the culprit for the first issue. It was I who had accidentally set a bracket range of the minimum value in the maximum field.