Hi, I'm working in a font for CNC, laser and plotter, so all glyphs are open paths.
But when building glyphs with components I get false "empty base glyph" warnings just only when a component is made of other component.
Like /atilde/ build from /a+tildecomb/ but /tildecomb/ is made of /tilde/.
In case I build /atilde/ with /a+tilde/ I get no warnings.
Warning dissapears adding a closed path to /tilde/ or /tildecomb/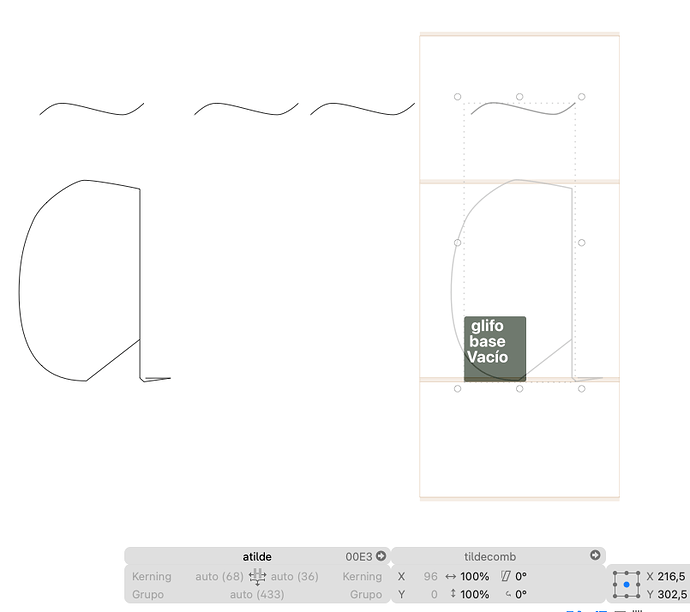 In the image from left to rigth: a+tilde, tilde, tildecomb, a+tildecomb