I am trying to build glyphs like Oslash, Oslashacute atc using a single slashlongcomb.case component that gets masked in heavier weights. Using Glyphs 3083.
It pretty much works but the mask component gets incorrectly filled in preview of glyphs that inherit the component with mask involved, i.e. Oslashacute is buggy because Oslash contains a mask.
See screenshot: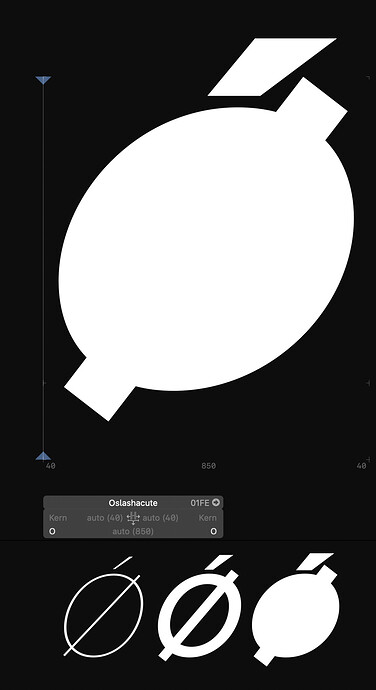 The exported fonts render OK though, so I wonder if it's a preview bug or there is a better workflow to follow in order to achieve what I am after (= avoid using slashlongcomb and slashlongcomb.bold as an alternate layer)
Minimal file:
Mask Component Test 1.glyphs (5.9 KB)
Thanks!