Hi Georg, Rainer, and all,
I'm giving GX font exporting a go, and I love it so far! However, I was only able to get it working on a simple test, and now that I've slightly increased the complexity, it's not working how I expect it to.
The problem: I'm exporting to GX from a very simple two-glyph type file that has three masters, and the variable font preview is very ugly in the middle, as if my masters were reversing path directions (at least in Google FontView). The weird thing is, I've checked that my master outlines are compatible, and when I "generate instances" between them, nothing unexpected is happening with the outlines.
Here are my masters: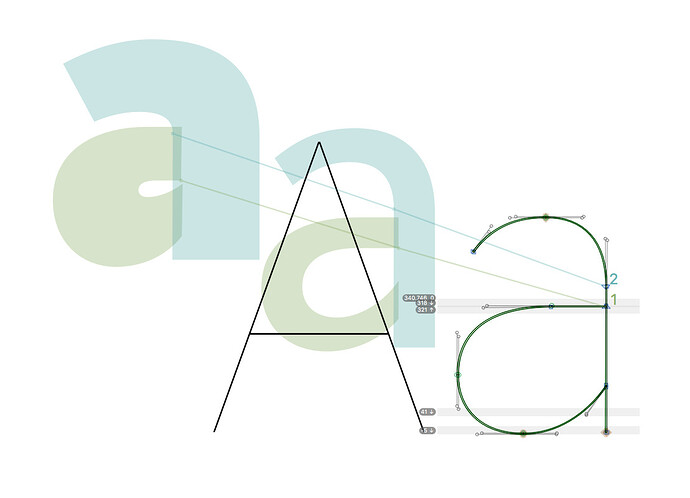 Here's a sample of the unexpected Variable Font outlines: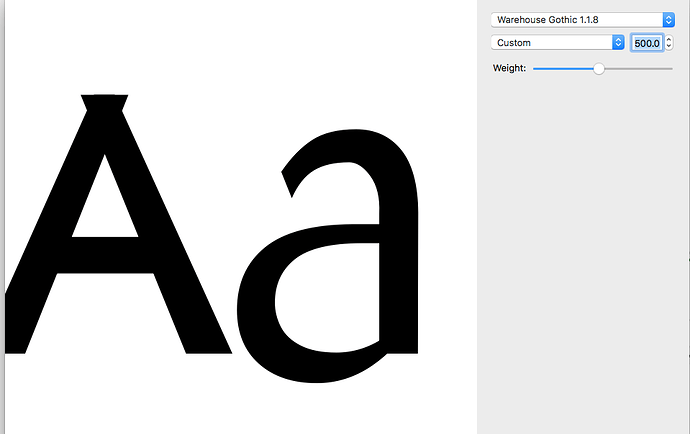 Here are generated instances:


Can GX not export from 3 masters, or might I be doing something wrong that I haven't noticed?
Thanks so much for any help!
Stephen