This new interface looks really great, but I still think the language is confusing,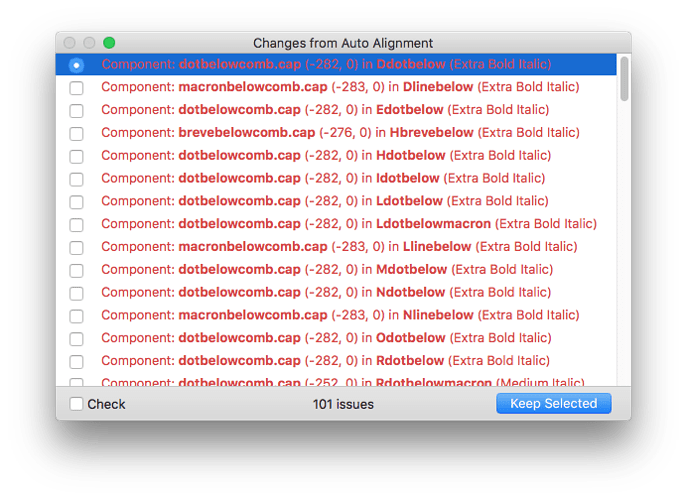 What is being displayed, is it that these are not automatically aligned (and is there a suggested change)? I.e. is it notifying that for example, in the first line dotbelowcomb.cap was transformed (-282,0) and thus not automatically aligned. It's confusing because in the file they are automatically aligned? See this image while opening it in a previous version of Glyphs app: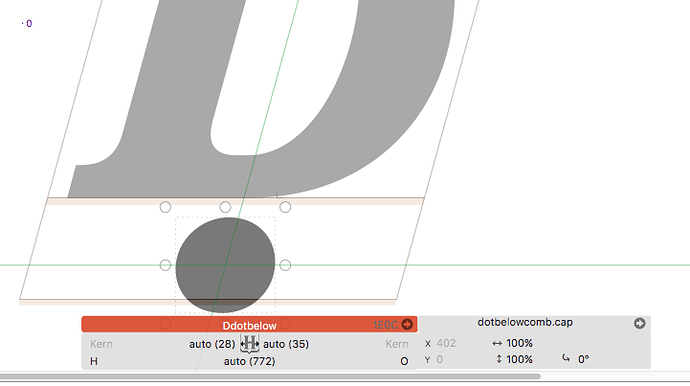 And does checking the item, and pressing "Keep Selected" keep the original or move it to the Automatically Aligned position (0,0).