Hi,
Components are awesome! With that said, here goes my question:
I am trying to connect two components together with anchors. I don't need to connect a component with a non-component path, two components. And I don't seem to be able to do it.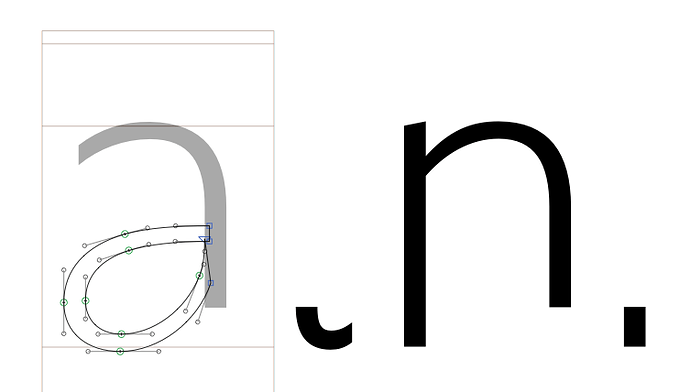 In the example above I am reusing an arch both in the 'a' and the 'n' (using smart components). But I want the termination of the 'a' to have that little curvy leg component whereas the n should end with the straight component leg. How can I do this?
Thanks a lot!