Hi everyone!
As a calligrapher I'm trying to create a new font which has complex ligatures…
For instance xxx-ar.init has many different join glyphs to any xxx-ar.medi, as well as any xxx-ar.medi to join many xxx-ar.fina glyphs on entire font.
So I have to create as many as I need .alt glyphs!
My issue is everything working fine! BUT when I start to type a space after joined glyphs, the problem will appears, Please take a look at the first screenshot, with space that working fine: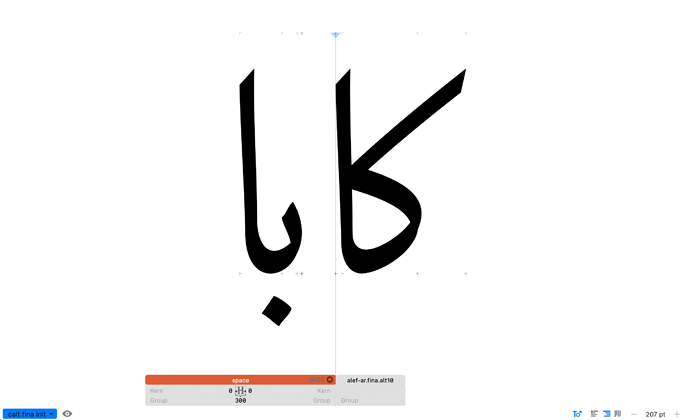 This is screenshot with no space after that: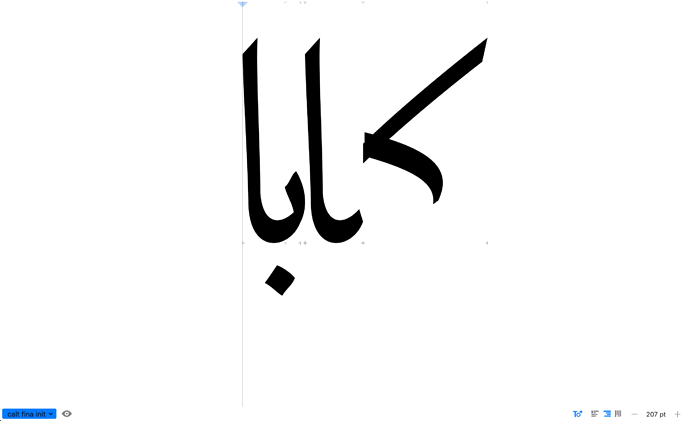 Here is my code at Features tab on calt section:
@be_alef_Calt_off = [beh-ar.init teh-ar.init theh-ar.init noon-ar.init yeh-farsi.init alef-ar.fina];
@be_alef_Calt_on = [beh-ar.init.alt1 teh-ar.init.alt1 theh-ar.init.alt1 noon-ar.init.alt1 yeh-farsi.init.alt1 alef-ar.fina.alt1];
sub @be_alef_Calt_off' @be_alef_Calt_off by @be_alef_Calt_on;
sub @be_alef_Calt_on @be_alef_Calt_off' by @be_alef_Calt_on;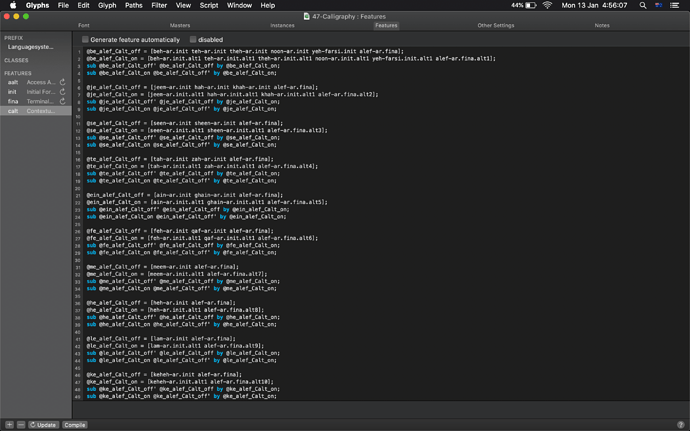 Please help me up to fix it.
@tosche
Many Thanks.