Hi guys
Ive got an issue with the calt feature.
I have a /f with a longer top, and a /f.alt with a shorter top, for avoiding collisions with letters where the ascender is to the left. I did everything according to your tutorial.
Features look like this: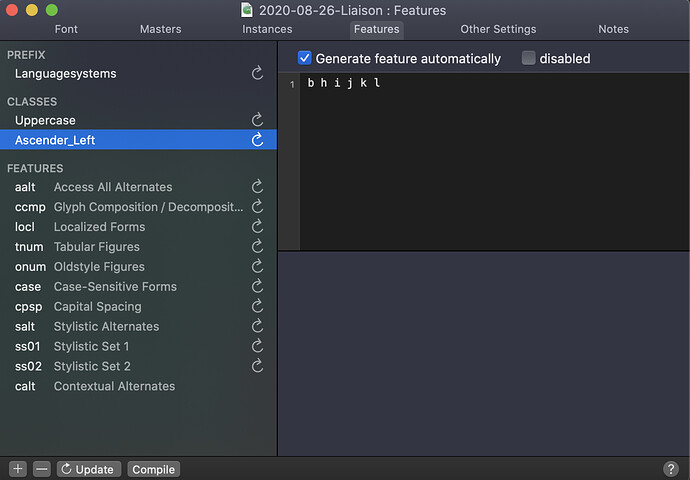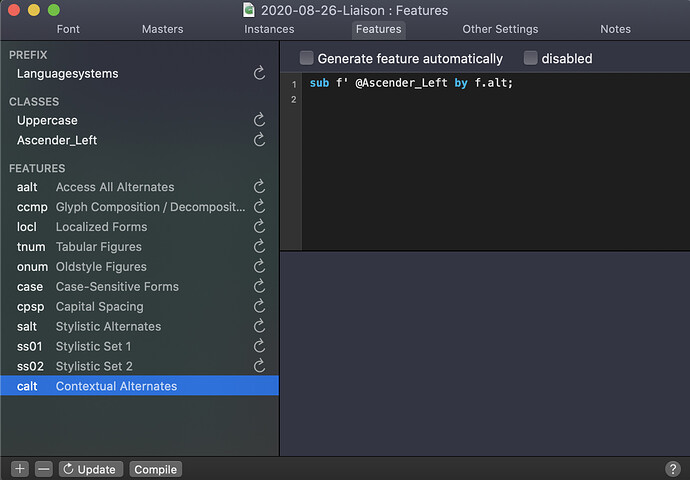 The calt feature is on by default in Ilustrator but not in Indesign.
It worked before in Indesign as well.
Its not a cache problem as I already cleared it and tried again.
I know how to turn on the Contextual Alternate option in de OpenType menu of Indesign.
If I do this then it works fine, but I would need to it to work by default.
Any idea how to do this?
Best M