Hello !
I use Glyphs 2.6.5 on macOs Mojave.
Glyphs regularly crashes when opening the Window menu. It doesn't happen right after opening Glyphs but after some time.
I can reproduce it on my machine by:
Opening Glyphs with a file
Wait ≈70 seconds
Click on Window in the menu bar.
Also sometimes, it doesn't crash, but most of the menu is greyed out: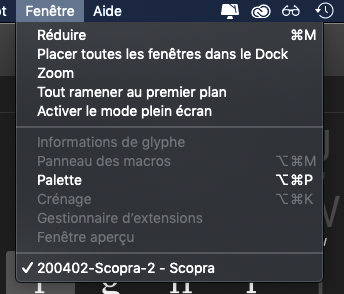 I disabled all my plugins, the problem still persist.