Hi,
I've a client who is getting some problems with text (horizontal) alignment in Excel (Mac).
I'm not able to test it on the Excel version he's using, however I did my tests on other Mac and Windows Excel versions and it just works fine for me.
This is the screenshot he sent me.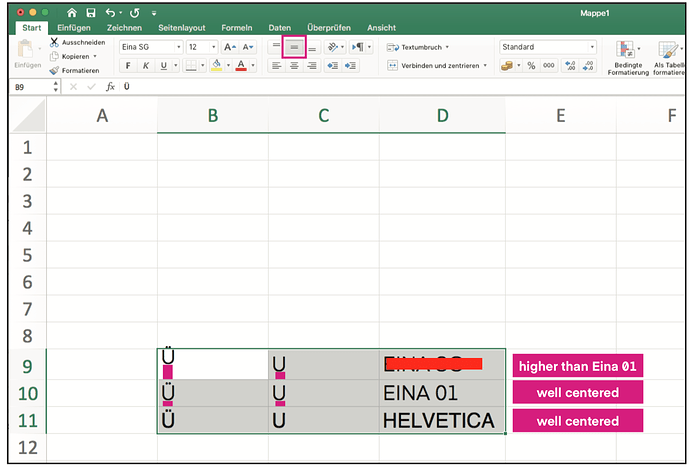 Since the Font Metrics are the same for the entire character set, I don't understand how can this happen just on accented letters.
Has anyone experienced this before? Any solution?