I'm in the process of making Fer typeface. The 0.1 version is already available.
And here I'm running into a quite uncomfortable situation. I made a lot of glyphs with smart components, like shoulders in m n h, stems, etc.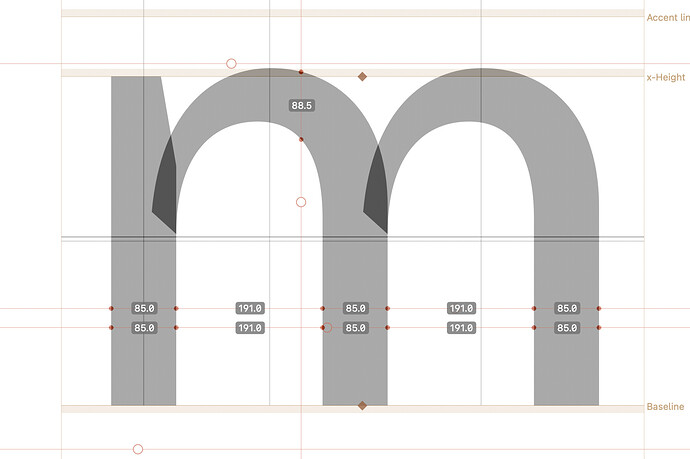 Later, I've added small 6-unit flat inktraps to extra nodes in Glyphs 3: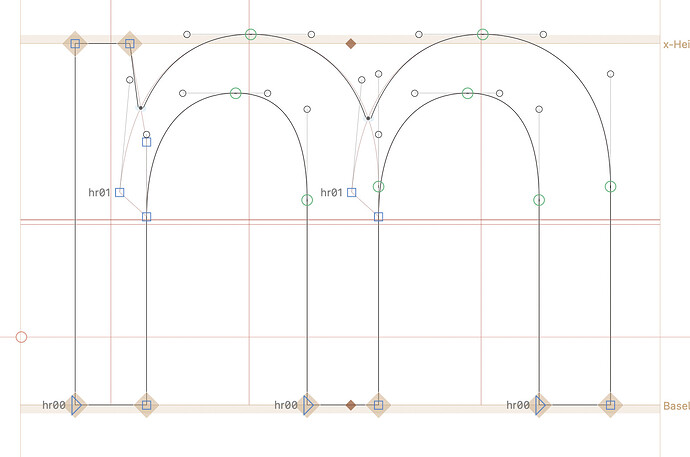 But to do this, I had to decompose almost the whole font. It would be very nice if extra nodes could also appear between components, not only contours. This would be a killer-feature. Is it anywhere possible?