My current project contains a lot of capitals with a vertical slash, as shown: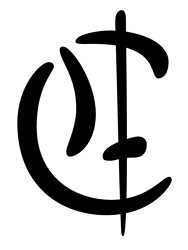 That slash is going to interfere with accents, so I'd want to use a variant with a retracted slash for all accented derivatives. That's a ton of manual work.
It would be great if I could name the retracted version /C.topAccent or something so that Glyphs would automatically use that for building, say, /Cacute and the like. Even better if it also worked for suffixed glyphs, i.e., if /Cacute.ss04 were built from /C.ss04.topAccent if available.
Cheers!