Hi. For some reason, and I'm not sure exactly what precipitated it, filters (Transform, Offset Curve, Roughen, etc.) no longer live preview in the Font tab. If I hit OK the filters are applied correctly.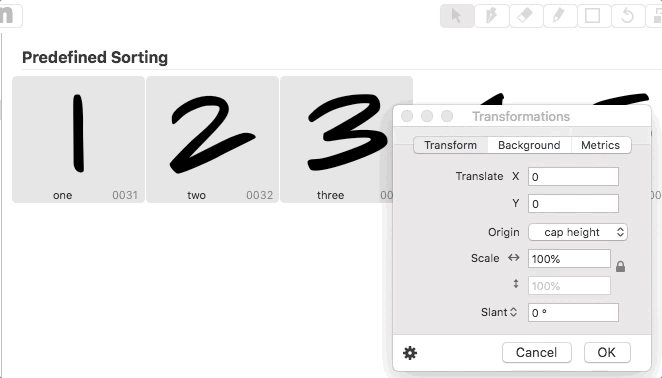 Troubleshooting I've tried:
Removing all installed plugins and scripts
Trashing preferences (com.GeorgSeifert.Glyphs2.plist)
Trashing Cache folder in ~/Library/Caches
Updating from stable build (2.6.1 [1230]) to cutting edge (2.6.2 [1233])
Multiple font files (.glyphs, .otf, and from scratch)
Rebooting my Mac
…to no avail. I'm hoping I just inadvertently toggled a hidden setting somewhere. Appreciate any help that can be provided.