Hey guys,
I hope you can help me.
I'm working on a technical font right now. I want the font to have fixed values with a font height of 1mm - 5mm without change.
As you can see in the screenshot.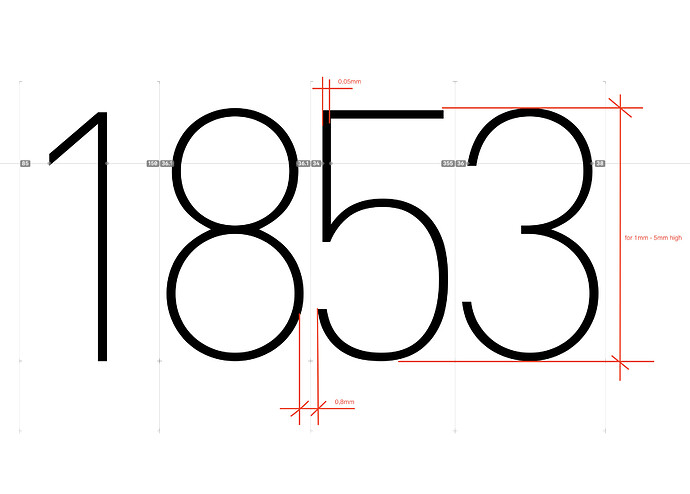 The distance between characters must be 0.8mm and the offset must be 0.05mm
How can I best implement this? Would be very grateful for the help.