I'm creating an emoji sbix font with PNGs for iOS devices. I'm trying to make it look natural, but there are two problems:
Emojis sit too high on a line.
They're too small.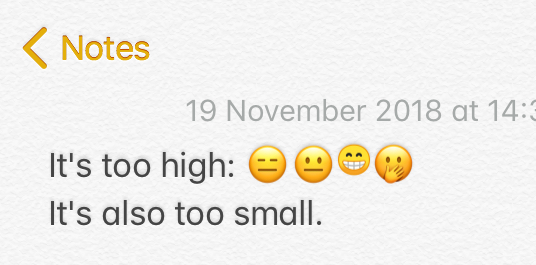 I tried manipulating vertical values (ascender, descender, x-height, cap height), I tried exporting to both .ttf and .otf, I tried other emojis and PNGs - none of it helps. Could anybody help me with that?
I'm testing it on an iPhone 6, if that's of any help.
My PNG sizes are: 32, 48, 64, 96, and 128.