Hi guys,
I run some tests with FontBakery for Adobe and I don't quite understand this: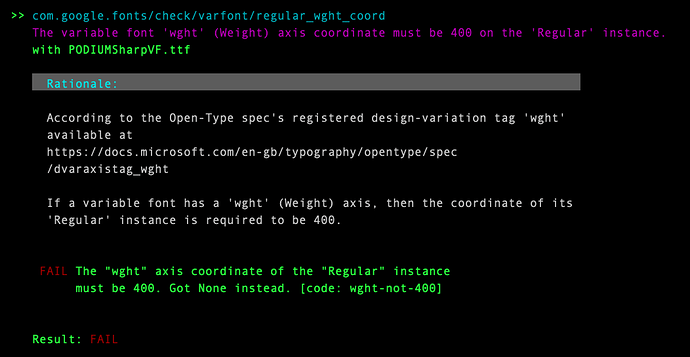 While I generate VF font, there are no any instances. How can I set this value of 400 to the "Regular"?
Or another Error: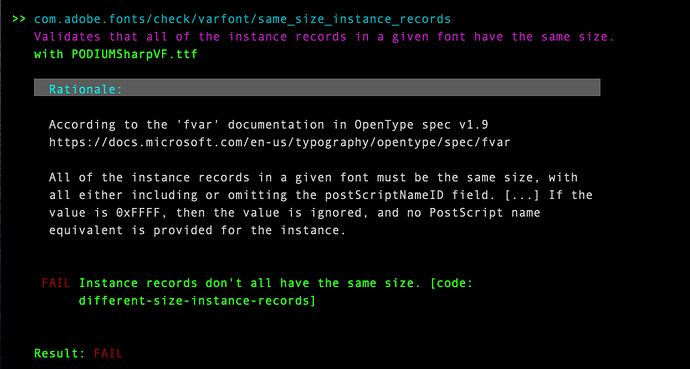 Again, there are no instances so how they should have the same size?
And the last one: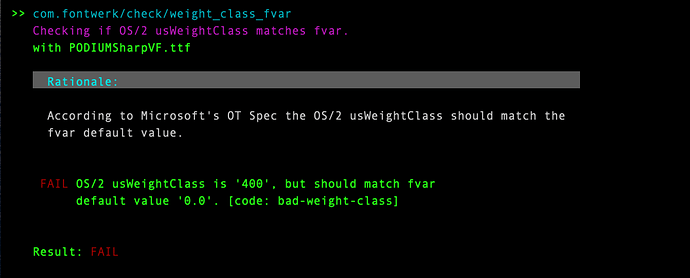 I don't know how to solve these. Please, help.
Thanks.
Michał