I'm experiencing something weird that never happened in G2: setting the "weight" values in a master or export is changing values in the other.
For example, in Masters I have Thin, Regular, Bold & Heavy set to 100, 400, 700 and 900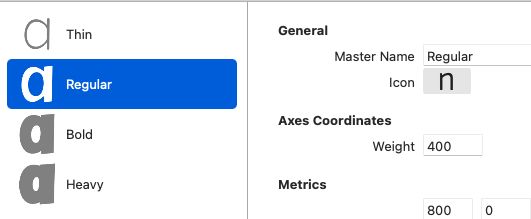 Then over in Exports I have those four plus the inbetweens (to make sure the masters interpolate).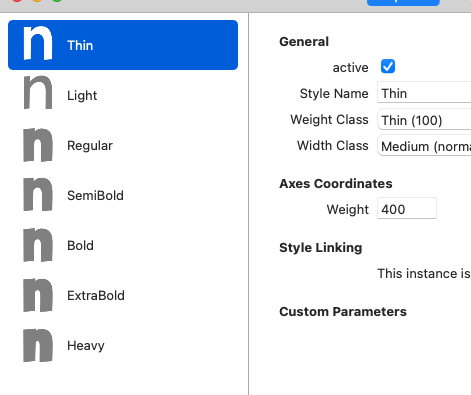 Now if I set Thin to 100, and go back to Masters, the Regular master has changed to 100.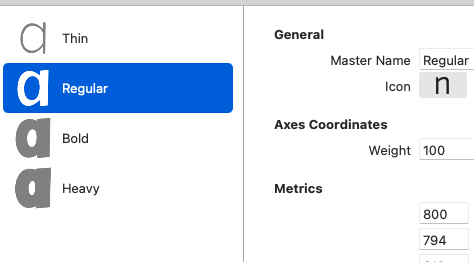 There seems to be some sort of arbitrary linking between them.
The same thing happens with the Regular export and Bold master – I set the regular export to 400, go back to Masters, and the Bold master has changed from 700 to 400.
Is this a glitch, or is there some way to deactivate it?
thanks,
John