Hello!
Glyphs 2.2.2 (827) - disappeared filter after installation python. Preferences menu has changed…
OS: El Capitan 10.11.3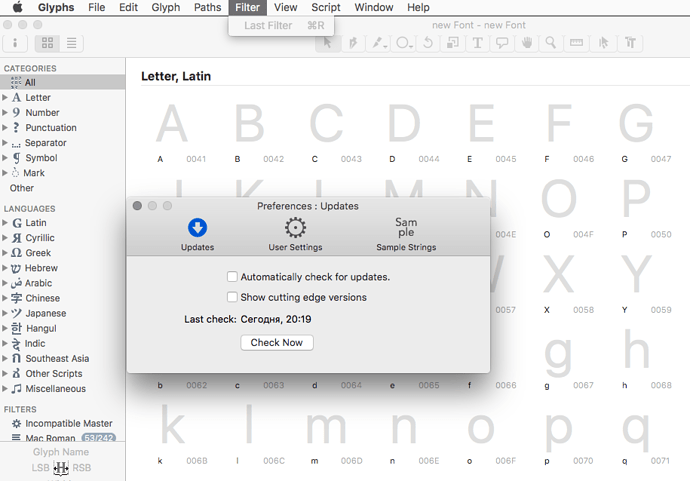 What python did you install? Maybe you overwrote the 2.7 system python?
I installed python modules…after reboot Glyphs - filer missing.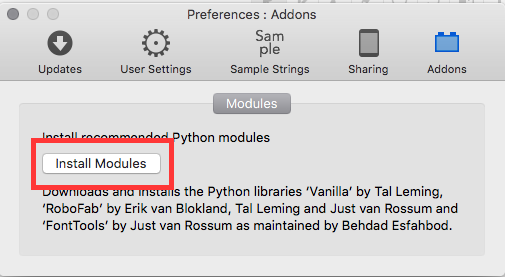 I've updated the program 2.3b, everything was back, but the files are not saved.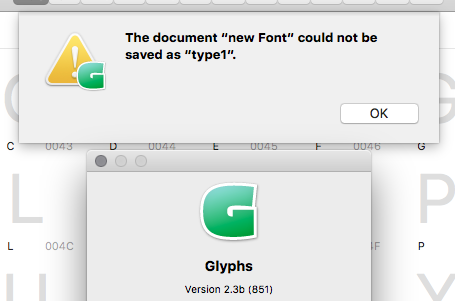 That sounds more like a problem of the file system. The two issues are probably not related.
Keep in mind that some plug-ins only work in version 2.3, and will not show up in 2.2 and earlier, and vice versa.
Ok, what should I do? version 2.2 - no filter, 2.3b - no be saved…
I don`t need plug-ins.
Glyphs can't save as 'type1'. Do a 'File > Save As…' and selelect Glpyhs from the pop up button at the bottom of the window.