Hello,
I recently upgraded to the latest Glyphs (6.2.1) and it seems that the middle masters are being ignored for interpolation.
My masters are:
Thin Compressed
Medium Compressed
Black Compressed
Thin
Medium
Black
Thin Extended
Medium Extended
Black Extended
But the Thin, Medium, and Black masters are not being used for interpolation, resulting in undesired forms. And with Master Compatibility turned on, you can see the lines are not connecting to these middle three masters.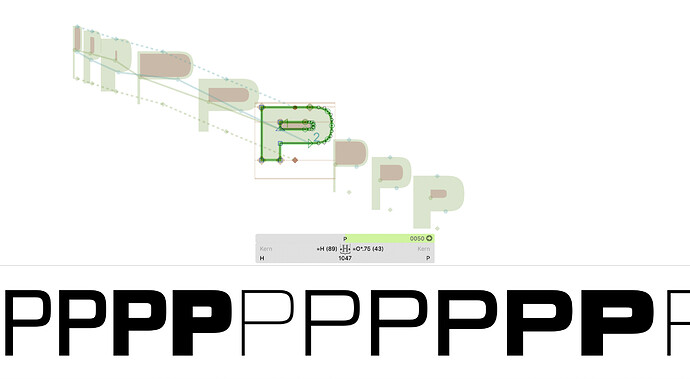 I tried opening the same file on a colleague's computer with Glyphs 6.2 (not 6.2.1), and this was not the case. Since it works properly in 6.2, I'm led to think that this may have to do with the latest update. Is this a known bug in 6.2.1?
I'd really appreciate some help. Thank you!