Hello,
I am trying to open glyphs app, with and without a file, but the app keeps crashing on and on.
I don't even have the interface showing up. I have this message showing: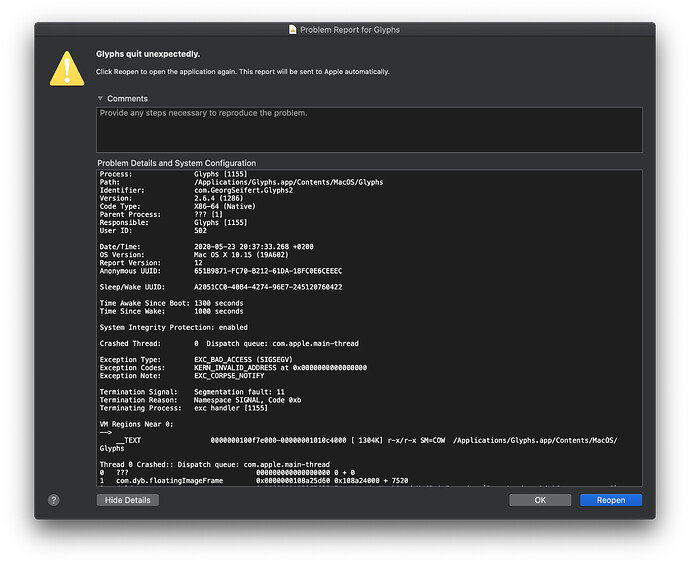 I tried on two different computer but now both computer have the app crashing.
I also tried all the tips given on the crashes page.
Could you help me?