Hi there! I'm not sure if this is an issue with my computer or the Glyphs app itself.
Whenever I hit command+P, or hit "print" from the menu, the program completely shuts down.
I tried uninstalling, reinstalling, removing license, then applying license, rebooting my mac and everything, but still seems to have an issue.
This is the crash report I continue to get…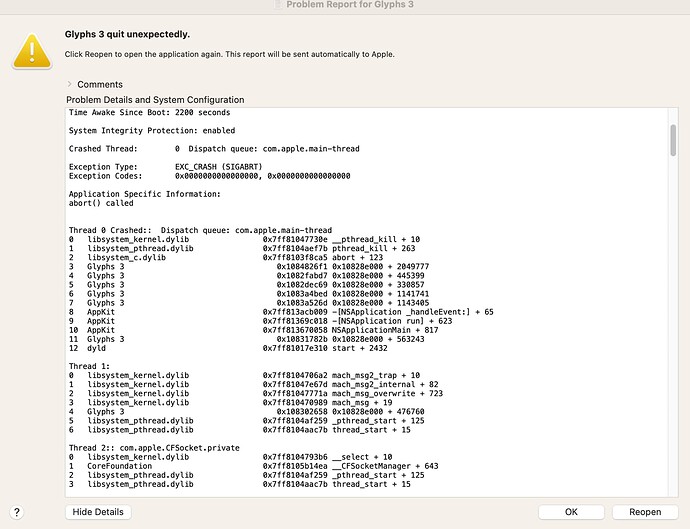 help please…