After not using Glyphs Mini for a while, I tried to use it for a new OTF font. I have MacOs 13.4.1 (22F82) installed.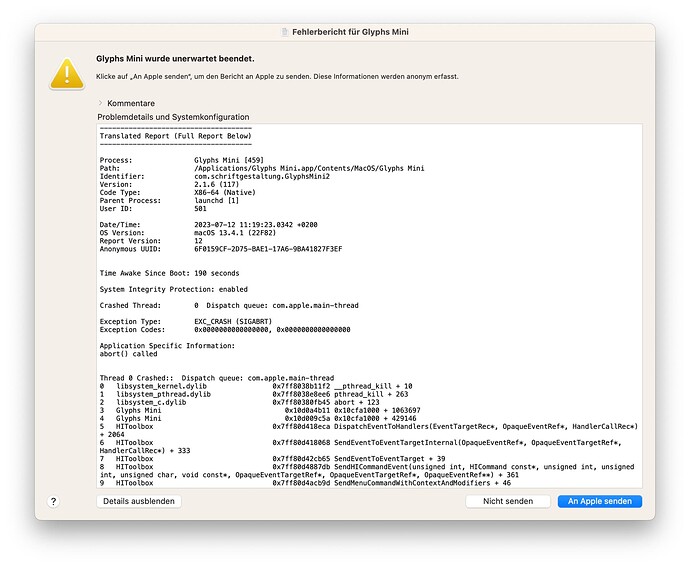 When trying to print all the characters of this font, Glyph Mini always crashes hard.
According to other comments in the forum, I have installed the latest (pre) version of Glyphs Mini.
Do you have any recommendations to overcome this issue?
Best
Sebastian