I'm new to the programme seeking a simpler OFT experience from Fontforge. I am finding it impossible to edit a path and the tools do not operate as expected or as the Handbook outlines. I am experiencing some weird and frustrating problems.
When it is working correctly, and it doesn't always, the pen tool only produces corner points and there is no way to change the point to a curve. Double click does not work to change them, nor does hitting 'return' as the manual states.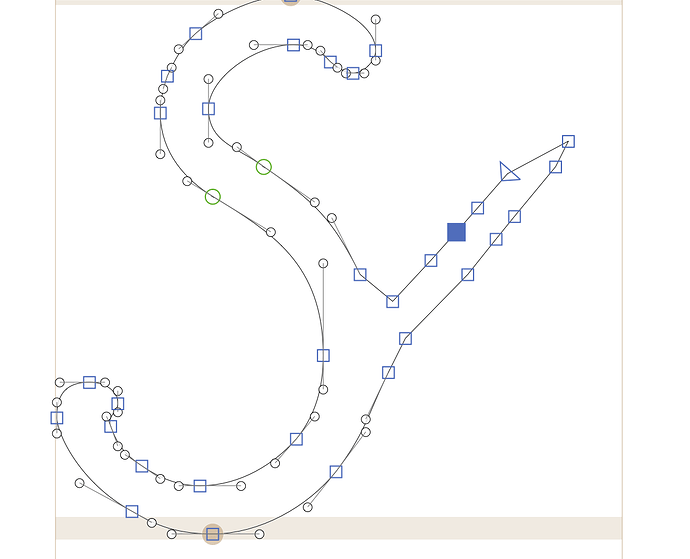 On reopening the font Glyphs Mini all the orginal round points have been converted to square points. They were round when first opened from the save as. Those that were round points created in Fontforge, before the original save as, can be changed back to round ones as expected in GM. Newly added ones in GM cannot be changed.
Sometimes the pen tool does not create a point at all, instead it cuts the line, just as the knife tool should. See image below the blue triangles were made with the pen tool double clicking between the blue squares.
Scenario: Glyphs Mini Trial on Macbook running High Sierra. Font opened from a Fontforge OFT file then saved as a Glyphs file.