I'm working on a colorfont using gradients, there's a recurring bug that keeps popping up when I export it and test it in FontBook. For the most part the SVG exports the gradients quite well, but the more glyphs I colorize, I keep running into paths where the gradient hasn't been applied.
As you can see, it looks fine in the Glyphs editor. Often I can fix the problem by moving some gradient parameters around, but the more complex the font gets, the more it feels like I'm playing whack-a-mole with the error.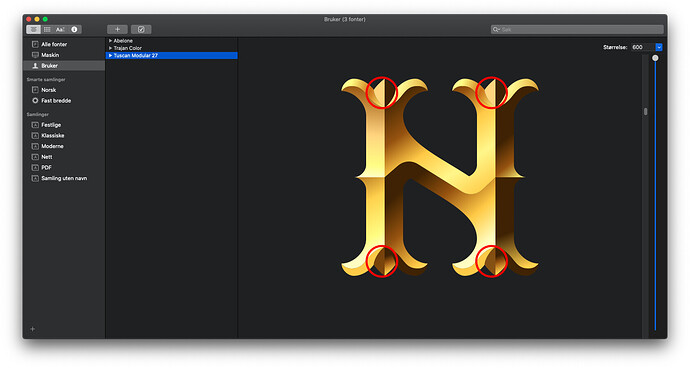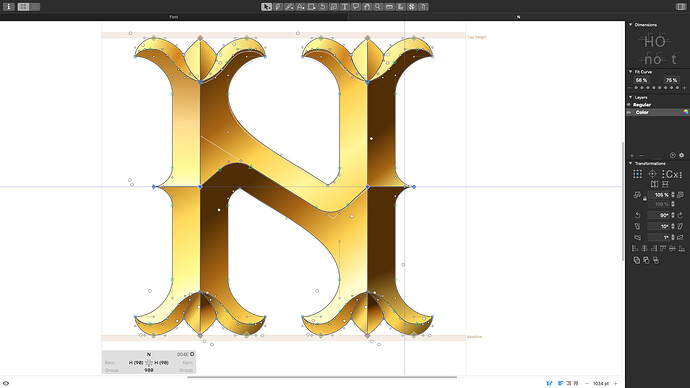 Here's the exported font.
I've noticed that I can open the .ttf in a text editor and find the svg data in plain text baked in with the binary data.
TuscanModular27-Regular.ttf (267.7 KB)