Hello! I have a question about Gurmukhi, specifically some issues I'm having with the combining marks.
For example, I've designed the letter "sa" with the needed anchors: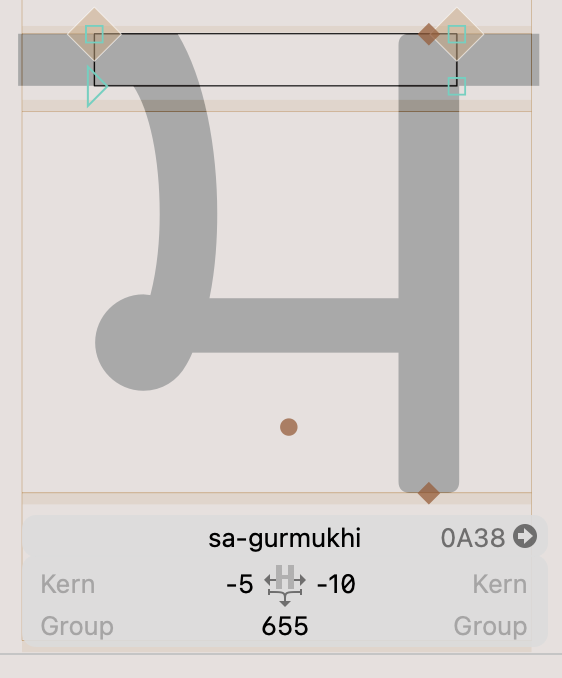 Glyphs will use the anchors along with the nukta mark to create "sha", no problem:

However, I tried copying and pasting some Gurmukhi text into Illustrator to test the font, and I see this:

This is odd. I tried copying the letter from Illustrator and pasted into a "Add Glyphs…" dialog in Glyphs, and it created a new letter, "sa_nukta-gurmukhi":

I re-exported the font to see if it looked correct in Illustrator, but nothing changed.
I noticed that if I added the Devanagari nukta, Glyphs autogenerated a new OpenType feature called "nukt". However, it only displays information regarding the Devanagari nukta, but nothing about Gurmukhi:

Might this have something to do with the misbehaving nukta in Gurmukhi? Or have I maybe just missed something obvious I need to fix? I don't think the issue is with Illustrator, as Arial Unicode seems to be displaying the nukta properly. Thanks!