How does the font view choose to crop the glyphs? The horizontal cropping seems okay, and i can live with the occasional very wide glyph like /omultiocular-cy or /pertenthousand being cropped in the font view.
But the vertical cropping for some of my fonts is too harsh and crops off the top part of accents; most obvious in the circumflex and the diaeresis:

Metrics are mostly 2800 with a typoAscender/Descender of 3900/-1100. UPM is 4000.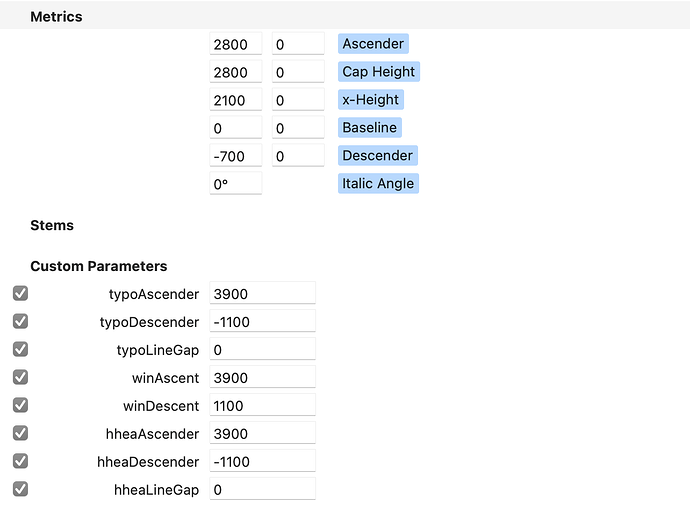 I can sort of live with it on the Font View, but if i use Command-P to print to a PDF (a feature that i am now really liking), then the first row also has cropped accents.