Hi guys,
I'm working on organising my Stylistic Sets and Discretionary Ligatures. I'm wondering what's the best way to automate the following:
I've got a .ss01 class with these glyphs in it:
A.ss01, Aacute.ss01, Abreve.ss01, Acircumflex.ss01, Agrave.ss01, Amacron.ss01, Aogonek.ss01, Aring.ss01, Atilde.ss01

The A is an alternate glyph for the standard A. It's actually the original A when I first designed the typeface. For the reworked version I've decided to go for a new A, but I'd like to keep the original in the font and make it accessible through a stylistic set (for the fan boys).
Now, I'd like to add Ligatures to this set of alternate glyphs, the T_A for instance: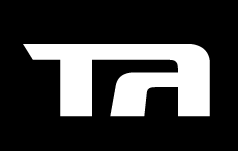 This ligature should also have the same marks/accents as the original set above (of course).
What would be the best way to do this? Since the alternate A is called A.ss01 I can't generate the OT feature with the T-Aacute.ss01 (for instance) automatically. It just won't take it, presumably because it's a ligature.
If I turn 'generate feature automatically' off, and add the ligature myself, it works just fine.
sub A by A.ss01;
sub Aacute by Aacute.ss01;
sub Abreve by Abreve.ss01;
sub Acircumflex by Acircumflex.ss01;
sub Agrave by Agrave.ss01;
sub Amacron by Amacron.ss01;
sub Aogonek by Aogonek.ss01;
sub Aring by Aring.ss01;
sub Atilde by Atilde.ss01;
sub T A.ss01 by T-A.ss01;

But that's not really practical. I'f change the group, I'd need to do it all by hand, since the automatic feature is turned off.
Question
What would be the best way to achieve this? Create an OT feature that works automatically, holds the alternate A and the ligatures with their marks.