Hello!
(I bought a license today)
(MacOS Big Sur 11.3.1)
Everything worked at first. Then I needed to download some plugin, but python (runtime or smth) was not installed. I clicked to install it and restarted Glyphs, then it didn't open and now the following message began to appear: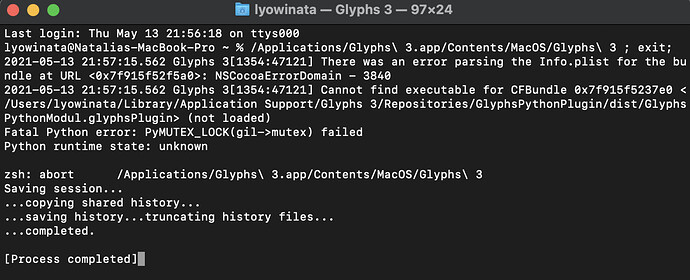 What should I do to solve this?
I tried uninstalling and reinstalling, but it didn't work.
Please help.