Hi, I'm trying to hint some glyphs, especially ones with horizontal lines, and I'm having some issues.
I added the following horizontal hints to my glyph: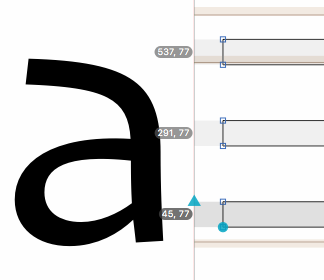 When I view it in Illustrator, the anti-aliasing is blurring the top bar (sometimes is is one of the others, depends on the font size). Sometimes the middle bar jumps around and is not in the middle (closer to top or bottom).

Zoomed in


Am I doing something wrong? Or is my expectation incorrect?
Just trying to figure out how to make the bars look the same at all font sizes.
Thanks!