hi
I am sending you an email because I have a problem installing Glyphs 2.
I bought Glyphs 2 before and have a license.
I want to move Glyphs to my new computer and install it, but I can't install it.
If you unzip and run it, the following message appears.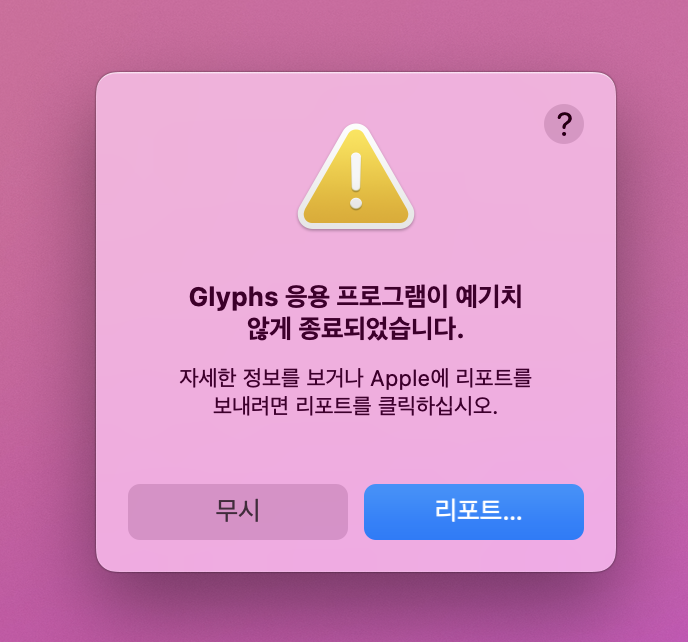 The meaning of the message is as follows.
The glyphs application shut down unexpectedly.
Click Report to view more information or to send a report to the app.
Let me know the solution. Thank you