Hello there!
I have been silently reading all the articles on this site, working on my typeface this past year (also finally licensed Glyphs after working with Birdfont for a long time), learned A LOT, but now I am stuck and no matter how much I try, can't figure out this problem:
When printing out my typeface (here in 12pt), certain letters' vertical stems vary greatly in width. A picture is worth more than a thousand words, so here we go: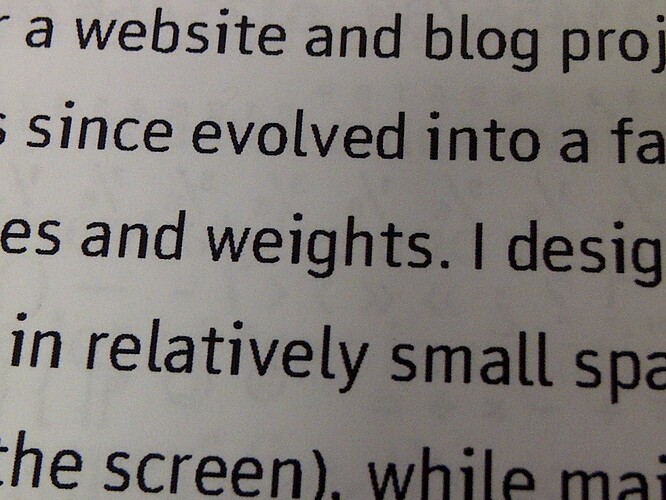 The i looks horrible, the latter part of the n as well. In other widths, letters like a and r and f have the same issue. They all haver identical, perfectly vertical stems at the exact same thickness. I wonder if it's perhaps a hinting issue, so I exported it without hints, same issue. I printed it at different print shops (office supply stores), same issue. It does it from a PDF as well as straight from a word file or even txt on windows. This picture is from an OTF font, but a TTF did the same thing (I gather they have different outline methods and hint differently as well)
What frustrates me the most is, that it doesn't ALWAYS do it, and doesn't always do it consistently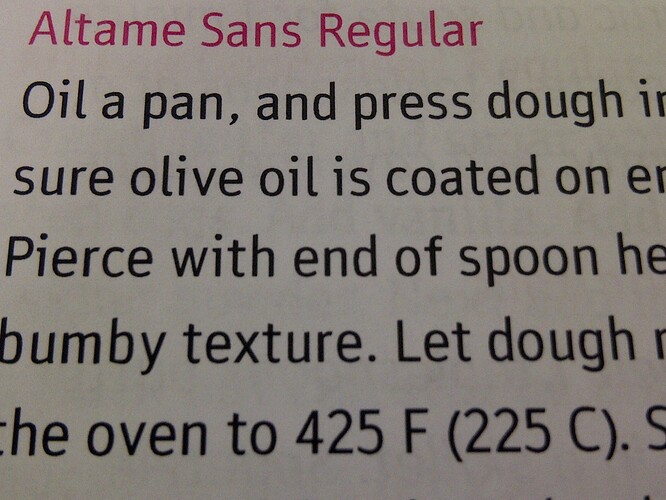 The r doesn't look perfect, but the i and n are fixed.
This is still the same size (12pt), from the same FILE infact, a PDF made with InDesign. I made a keynote PDF, with the same problem, too.
Sorry for this to be my first post to be so wordy, I am really lost. It would be great if you guys could help me.
Grüße aus Amerika,
Moritz