Hello, I'm getting a message that I have an illegal glyph name. I changed the name of the glyph and the message still pops out with the old name.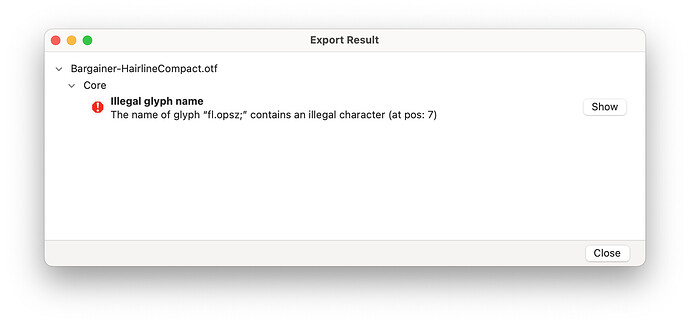 After clicking show it opes an empty tab.
I dont know how to prevent that from happening and why the name is wrong in the first place.
Thanks,
Mikołaj