Hi,
Long time fontmaker, first time attempting to import a font from Fontlab into Glyphs.
I successfully exported from Fontlab using the instructions here Porting to Glyphs | Glyphs
and turned off "Keep glyph names from imported files".
But the imported font has two each of most of the punctuation. It won't let me delete them because they're used as references to other characters. But the weird part is that both versions of the character give the same error, as if they're both referenced. Here's an example: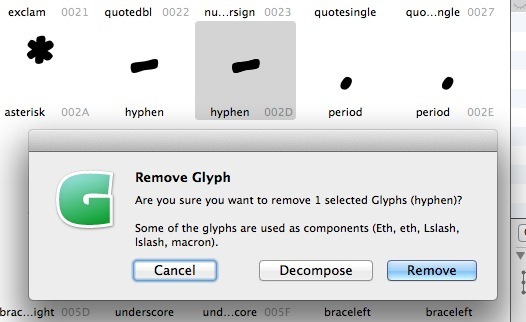 And trying to delete the hyphen to the left of it gives the exact same error message.
And I can't even export a test font without resolving the problem for all characters.
Thanks in advance for any help,
John