Hi guys,
I'm working on a new release of my Accelerator font family. It has 4 masters:
Light
Light Extended
Black
Black Extended
And all in all 8 instances:
Light
Light Extended
Regular
Regular Extended
Bold
Bold Extended
Black
Black Extended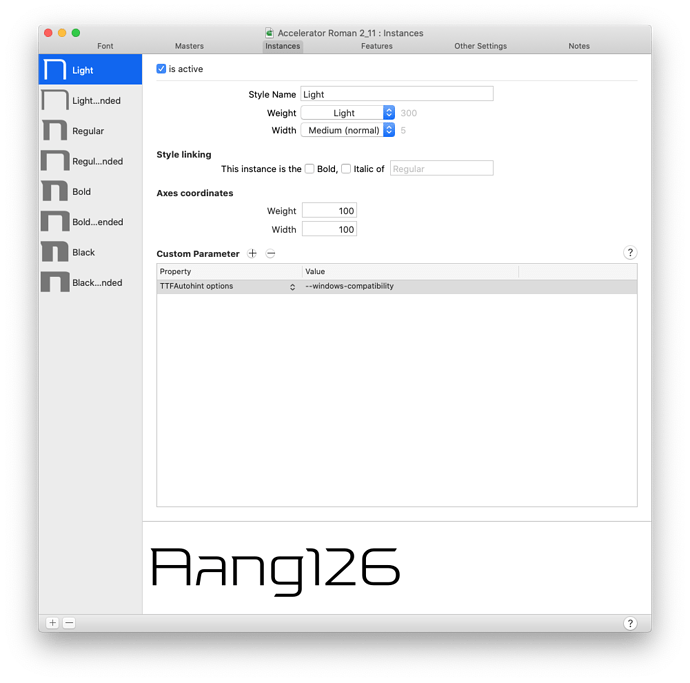 I've been kerning the Black master for the last days. I'd like to export this and import it exactly like it is into the Light master. Is this possible?
I exported the Black metrics information and wanted to import this in the Light master, but this doesn't work. Glyphs can only import Feature information?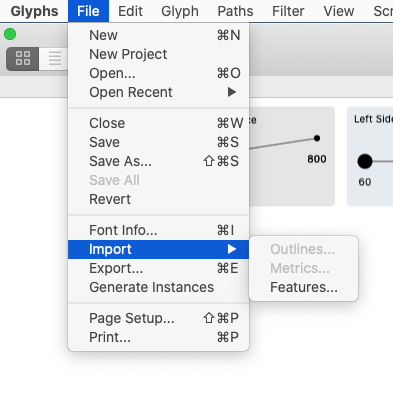 What is the best way to get the kerning from the Black master over to the Light master? As I said, they're both in the same Glyphs file.
Thanks in advance.
René