Hello,
I created an Intermediate Layer according to the Handbook, but instead of asking for the axis value it asks me a percentage.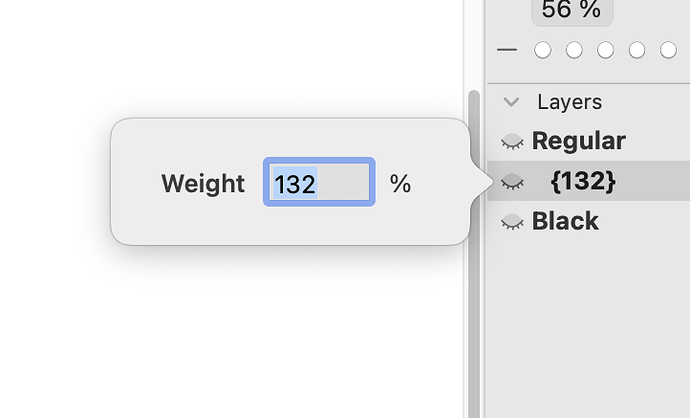 Now I don't know if I want to calculate the percentage of weight for my intermediate, I'd rather put in the exact location on the axis as the Handbook suggests I could.
Also: since I have an intermediate layer the .designspace files I get are a bit confusing. I now have 3 sources instead of 2, the new one being named "Regular date and time".
I like to test in FontGoggles and it doesn't really like it, but I guess that is because of the intermediate and its just not up to the task of displaying it correctly?