I want to write a script to automatically generate extra intermediate masters orthogonal to an intermediate inside the design space, so that there is always a stable rectangular design space – to make sure a variable font works properly.
Currently if we have an intermediate like such (in this case the intermediate corrects the contrast of the letter 'o' slightly and moves the overshoots a bit):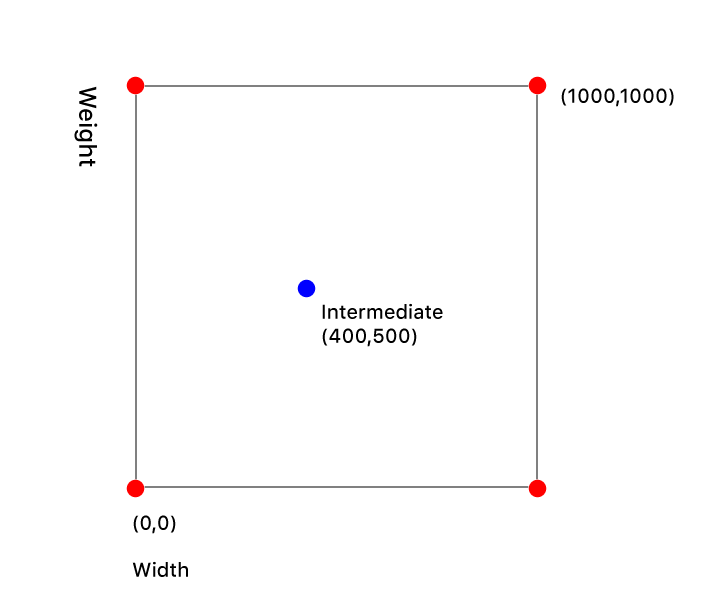 The interpolation get's all wonky (it's not meant to scale the entire glyph like such):


That's because the VF doesn't have masters at the edges of the designspace like so – since the interpolator requres stable rectangular designspaces: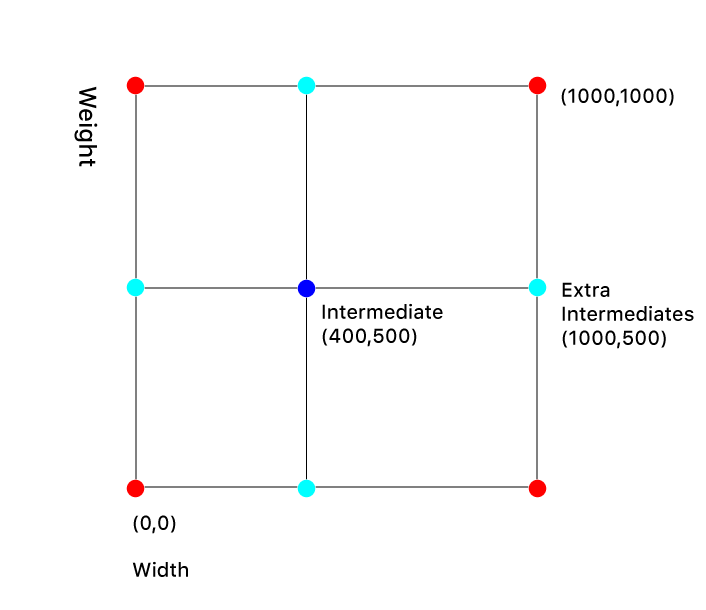 Keeping in mind if I have multiple intermediates, they always needs to be rectangular spaces (I'm fairly sure the pink ones are necessary to keep the static exports and VF instances consistent):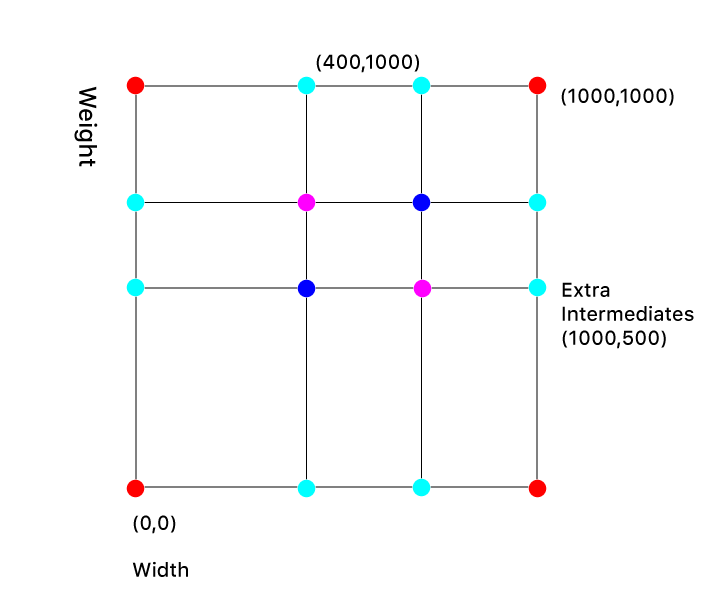 Right now I have to manually go through a font and work out where along the edges and inside of the designspace I need to generate intermediates. Can someone point me to the maths I need to find where I need to calculate how to ensure rectangular spaces for any number of axes?