I never used this feature before so I might be doing something wrong but I can't get it to work.
I have exactly two glyphs file open, but when I click compare fonts it opens a window with the table header, but no information is displayed. Like this: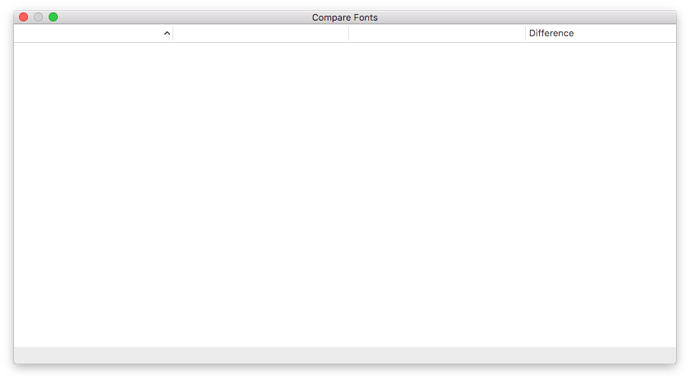 Am I missing something or is the UI broken in the latest versions?