Is it possible to clear the entire background layer of a whole font all at once?
Hi,
Try with this script by @Tosche that have multiple options.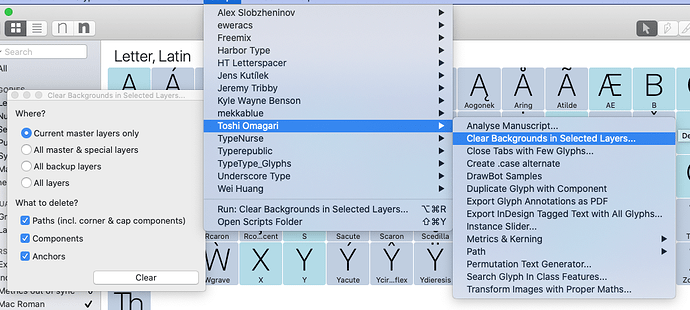 When you open the Path menu and press the Option key, there will be a Clear Background option.
Yes, but that only clears one glyph at a time, I want to do all at once?
Where can I find the Tosche script?
Can you run that command with all glyphs selected in Font view?
Select all glyphs in Font View and then run the command.