What's happening:
I'm making a UFO, starting from RoboFont, then manipulating a bit with FontParts, then opening in Glyphs
The UFO has font.info.italicAngle set to -11.31. This displays in RoboFont with a slanted glyph drawing view/box.
But, if I open the UFO in Glyphs3, the Italic Angle is set back to 0 in the master settings.
My guess/hope is, this is a relatively simple bug, possibly caused by the UFO having a negative angle (matching the OpenType and UFO specs) versus Glyphs having a positive angle (matching the common user assumption for LTR language italics).
RoboFont View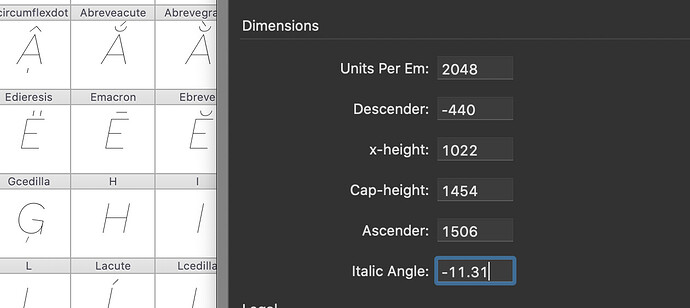 Glyphs View (with bug)