As part of an investigation into the variable font suitability of Glyphs sources for various complex scripts part of the Noto project I stumbled over a couple of Glyphs 3 issues.
It is possible to generate fonts, normal non-variable TTFs, for Noto Serif Devanagari with fontmake and Glyphs 2. The binary GSUB exceeds 64Kb so there should be extension lookups involved. But Glyphs 3 gives me: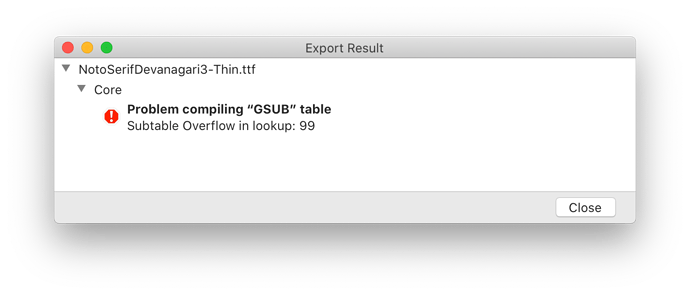 I do not understand how to get an overflow a subtable of a lookup. I will forward the file so it can be investigated.
Trying to understand if there really is a giant lookup for some reason, I discovered that Glyphs 3 cannot display or edit the Replace Feature and Replace Prefix custom parameters.
It looks like this: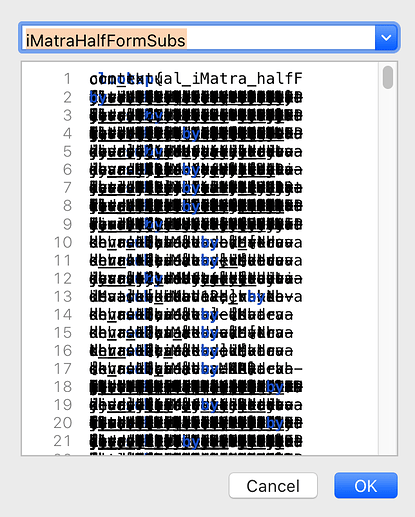 The screenshot shows the Replace Prefix parameter. Apart from the display, the pop-up should allow to choose the prefix entries in the Features panel, but it provide a list of feature tags only. The Replace Feature probably should limit the list of tags to those defined in the Features only.